Since 2020, China's radio and television departments have implemented the "Ultra HD Video Industry Development Action Plan", and in accordance with the overall technical route of "4K first, taking 8K into account", promote the innovation and application of ultra HD video technology, and promote the 4K/8K ultra HD video industry iteration Innovation and integrated development,gradually bring 4K in to our lives.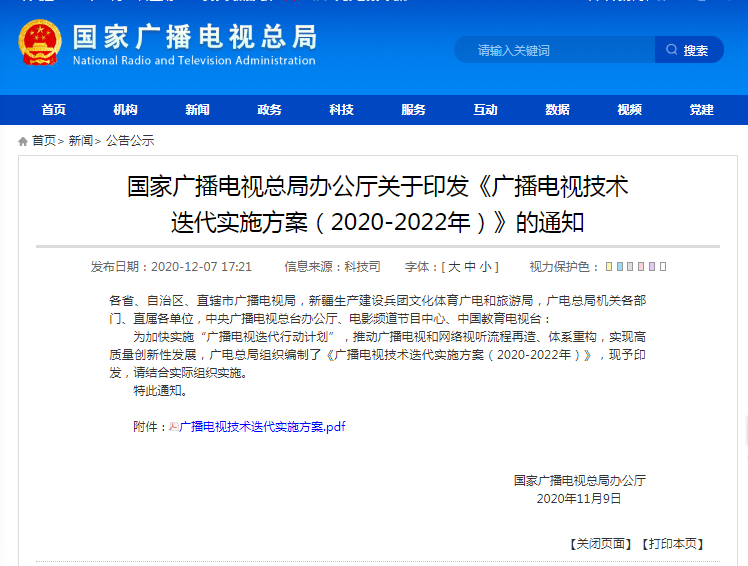 At present, 4K shooting is mainly concentrated in large-scale events such as movie shooting, feature documentary shooting, concerts, sports events, etc., with strong professionalism. For example, the Winter Olympics, as a world-renowned sports event in 2022, how to present the most exciting scenes to audiences on live TV is a goal that TV workers have been exploring and pursuing. For example, in May this year, Xinhua News Agency realized the first live broadcast of "5G+8K+satellite" in China; on August 8, the online concert of China National Grand Theater conducted the world's first live broadcast of stage art "5G+8K" in Beijing; It is reported that the 2021 Spring Festival Gala will also carry out 8K production, and conduct live trials on the internal IPTV platform in 8K channels. The industry has interpreted this to be a exercise conducted by the central TV station as "the large-scale application of 8K ultra-high-definition video services for the Beijing 2022 Winter Olympics."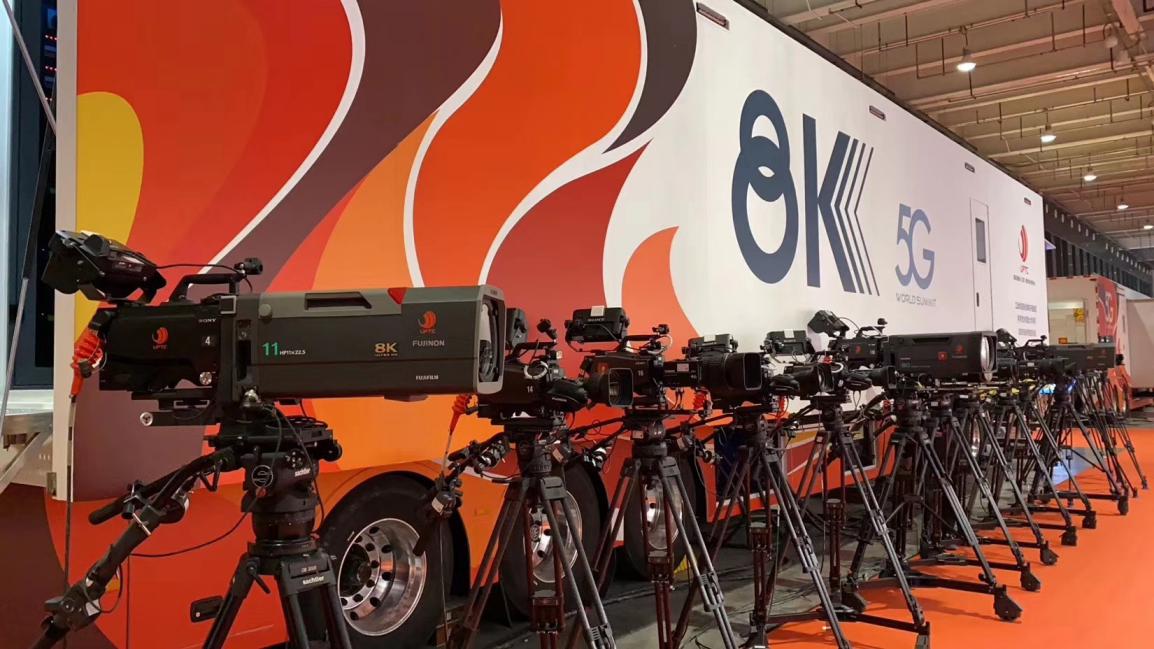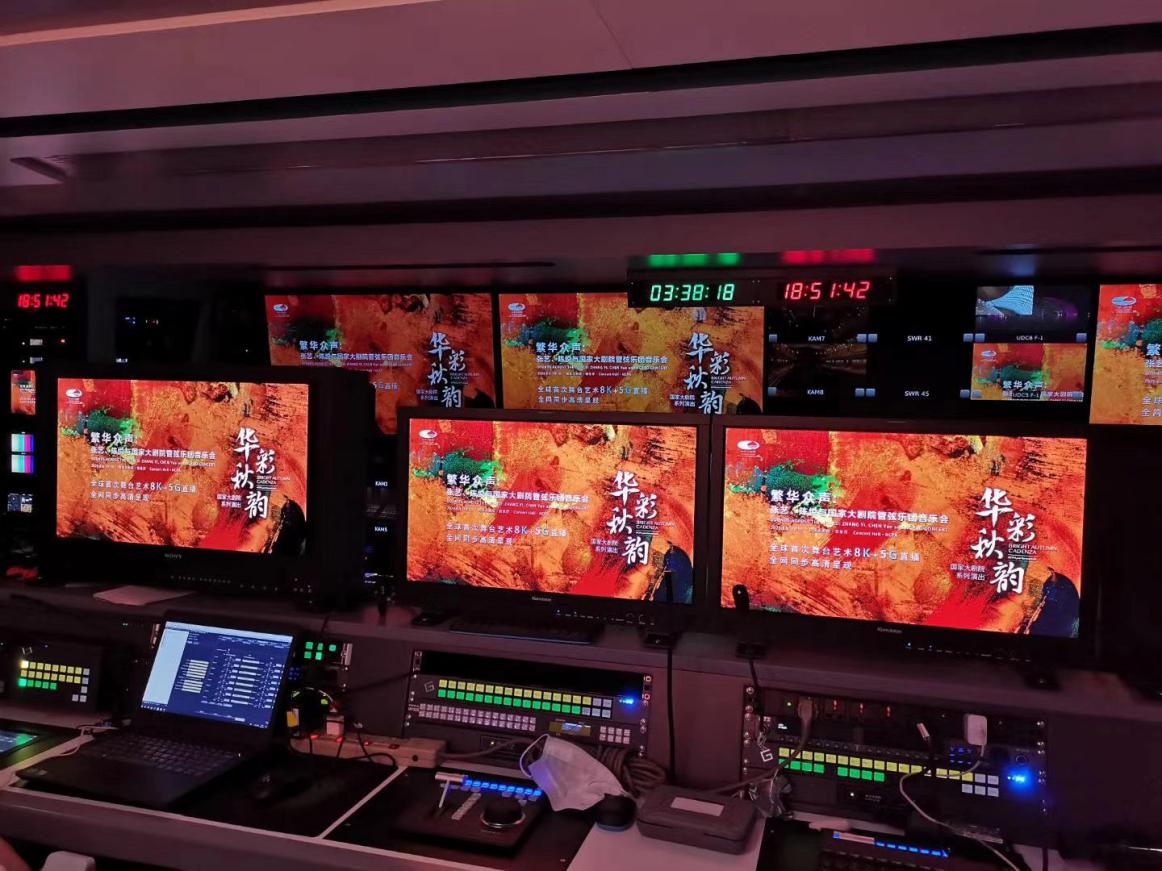 In the live recording of large-scale sports events or evening parties, 4K ultra-high-definition cameras are generally used to achieve multi-channel recording and full-line 4K/8K monitoring and production.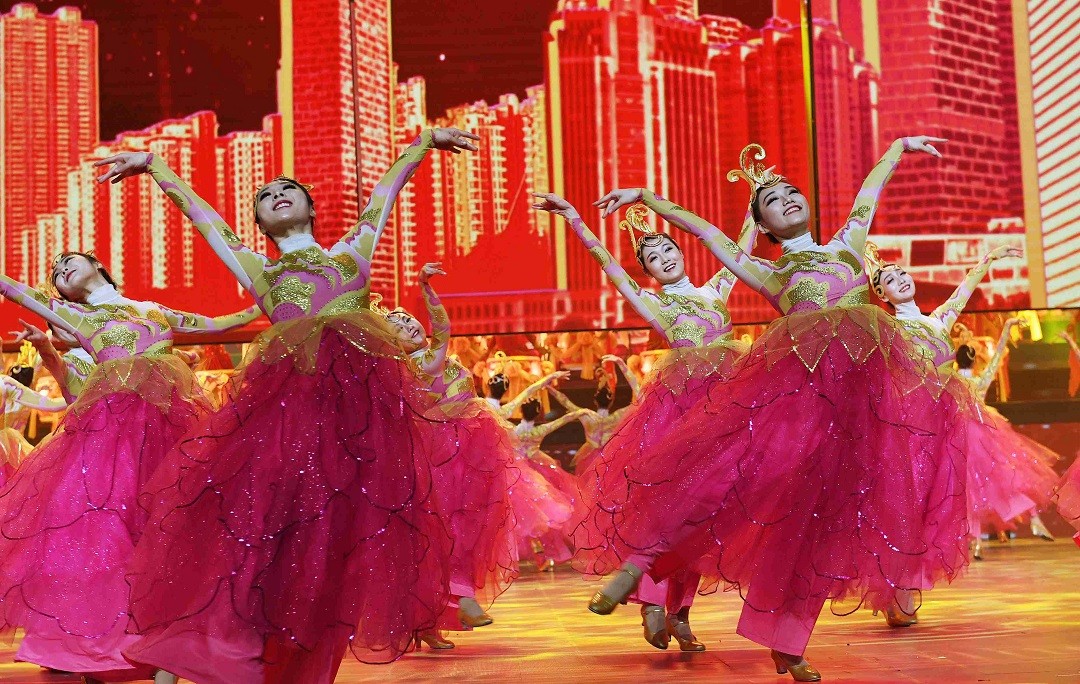 For example: the stadium is equipped with multi-angle camera coverage, which not only brings the visual impact of sports competition power and beauty to the spectators, but also truly presents the rich reactions and body language of the on-site coaches and spectators, which brings more competition charm and emotional appeal to the audience.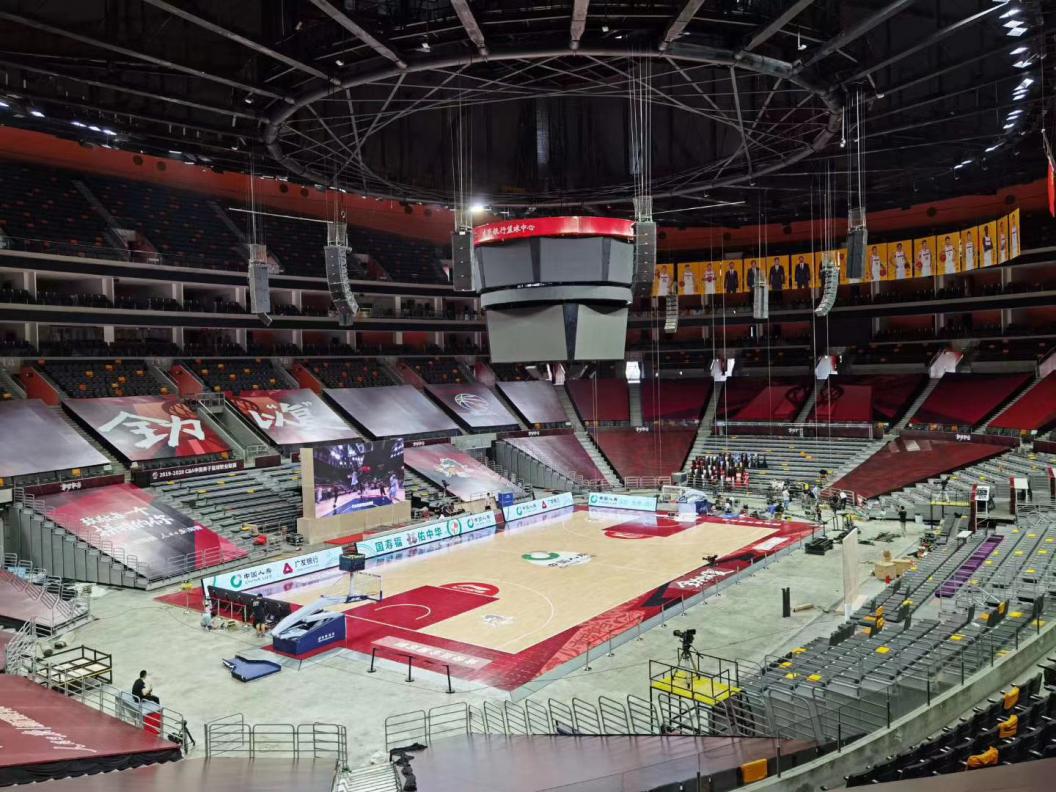 The addition of 4K/8K live system cameras enables ultra-high-speed cameras to capture meticulous and shocking moments. The visual expressiveness of ultra-high-definition and higher frame rates greatly enhances the presence and immersion of the audience in front of the TV.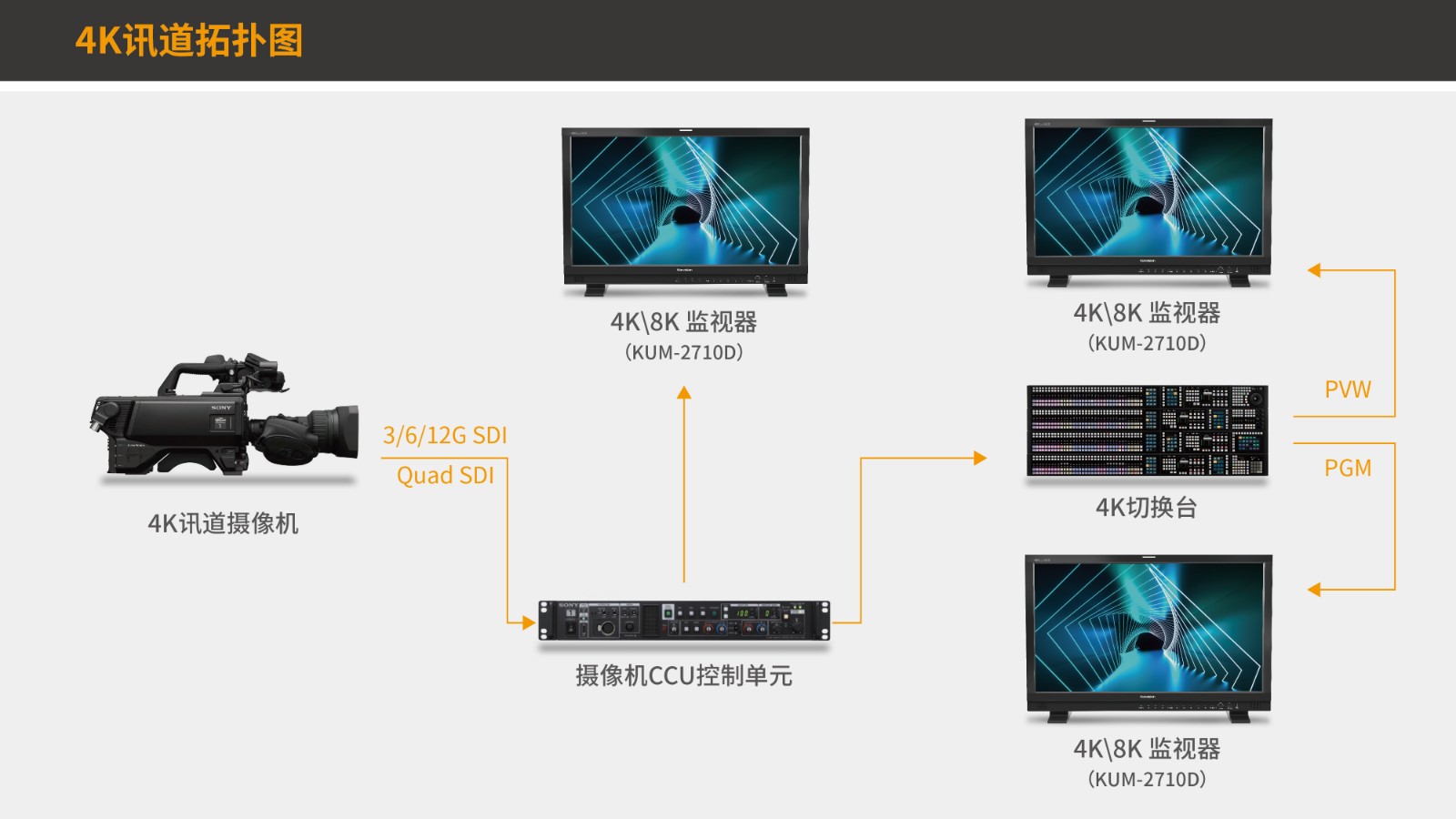 The on-site monitoring system should also be consistent with 4K/8K live shooting. For example, a standard 4K/8K monitor has a clear picture quality and no ghosting can meet this need. Both low-brightness areas and high-brightness areas in the image can be displayed in accordance with the original brightness. Therefore, it can cover the entire dynamic range of the camera, and compared with the previous high-definition monitors, it can truly display a realistic three-dimensional feeling and texture. Watching the images shot by 4K/8K monitors is a very shocking visual experience, which is also the charm of images.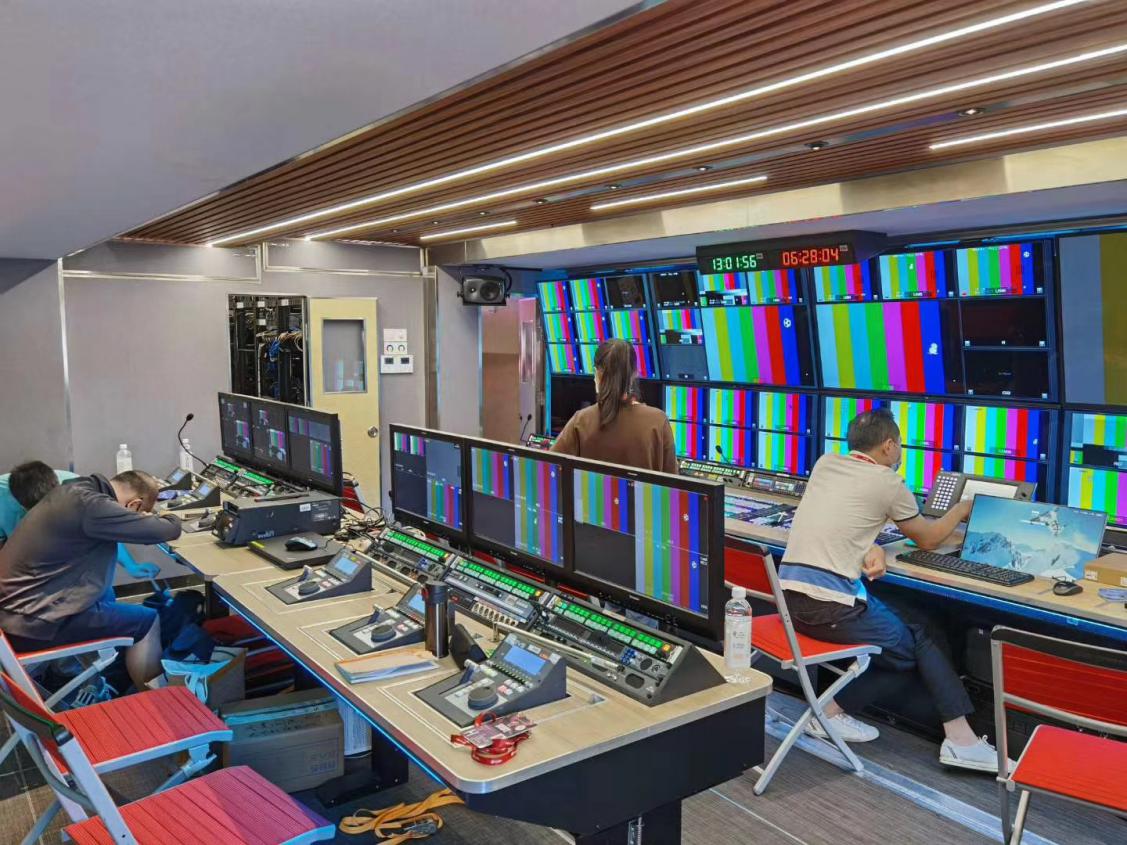 The KUM-2710D/4K HDR monitor equipped by the project is equipped with a 3840×2160 resolution IPS LCD 10Bit LCD panel, high brightness, high contrast, wide color gamut and full viewing angle, and supports HDR gamma curves such as PQ and HLG , Dual 12G-SDI video input and loop output (backward compatible with 6G/3G/HD/SD-SDI), dual 3G/HD/SD-SDI video input and output, one SFP to 12G-SDI optical fiber interface. The professional panel and backlight control system combined with 3D LUT color correction management technology and high-precision algorithms ensure realistic picture quality and colors, making KUM-2710D an ideal choice for 4K/8K live recording and real-time 4K image monitoring.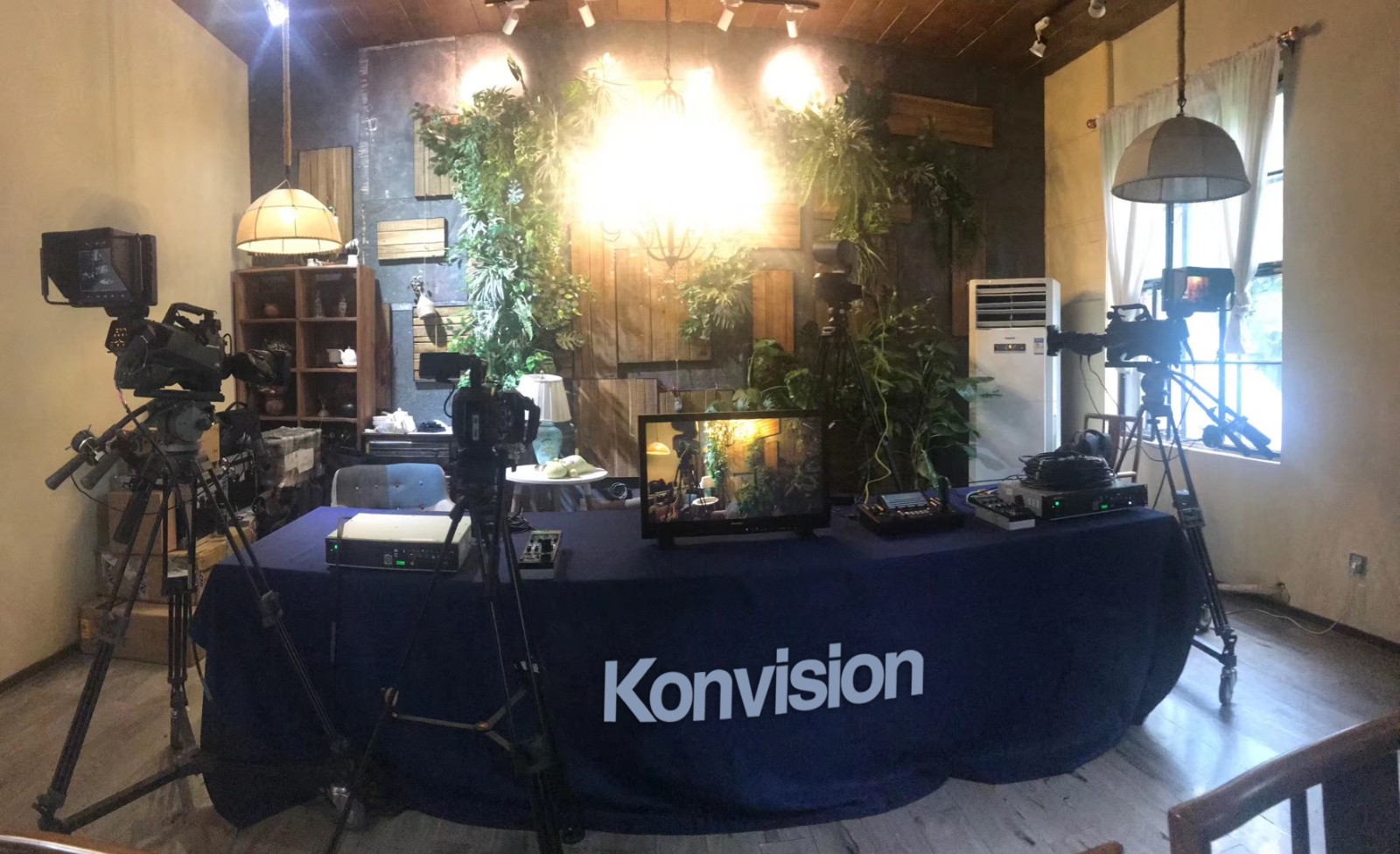 As an expert in 4K/8K ultra-high-definition monitors, Konvision has served almost all radio and television units that carry out ultra-high-definition work in China, including Guangdong Radio and Television, Yunnan Radio and Television, Guizhou Radio and Television, Hubei Radio and Television, Beijing Television, Shenzhen Television, Guangzhou TV Station, Fuyang TV Station and Tencent Video, etc. Konvision 4K/8K ultra-high-definition monitors have withstood the test of the market and have accumulated experience and strength in practical applications. In the future, Konvision will continue to innovate and develop, and strive to contribute Chinese power to display system solutions for the global broadcasting industry.